Vulnerabilities assessment
A security audit is one way of assessing the vulnerability of the information system. It examines information security on the organizational, process and technology side. It does not only review the hardware, but also the practices and behaviour of the users of the information system. Its output is, in addition to identifying weaknesses in the information system, also creating procedures for their immediate elimination and designing security management measures.
A comprehensive overview of network activity, either from the point of view of the attacks on the infrastructure during the period under review or the type of data being transmitted, or from the malware identified in the network.

Local support
You can rely on our system specialists, in case of any problem.
Individual approach
We do not offer "out of the box" solution, but system based on individual client's needs. VPN, security, backup, etc.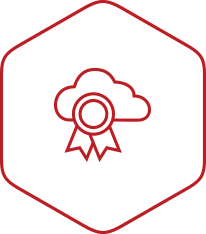 Most modern Cloud in Slovakia
GAMO Cloud is the first DataCenter in Slovakia that uses the SDDC concept - Software Defined Data Center. Latest VMware technologies allows us to 100% virtualize network and storage.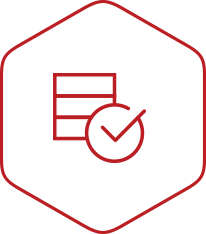 Reliable DataCenter
Backup infrastructure is located in the Tier-3 DataCenters, which meets requirements of the Slovak NSA, NATO, as well as ISO 27001 and 27018 certification.
Need help with choosing right solution?
Our specialists will help you
Contact us