Effective Office
for your company
Teamwork and communication are the main benefits of Microsoft 365. Document sharing, video conferencing, shared calendar and scheduler, team locations and applications. How to make the most of these features?

To do your work, you must collaborate and be ready to communicate, even without sitting in the same place or in the same city. Right combination of Microsoft 365 services is the answer how to be prepared for this. How to set it up so that everything works? It is important to choose the right plan, a smooth transition from the existing solution, user training and consulting services in order to optimize the tools used.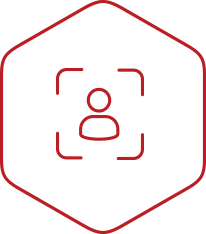 MICROSOFT
365 LICENSES
As a Microsoft Gold Partner, during design of the solution we choose from a wide range of cloud services. Trust in our knowledge and experience pays off. We provide guidance on selecting the most convenient Microsoft 365 service plans. Customer can choose licenses in the form of a monthly or annual subscription.
TRANSITION TO MICROSOFT 365
We have long-term experience with the implementation process and guarantee a smooth transition from the existing solution. It means creation of the Azure AD Connect, migration of mail systems, set up new applications and access rights to documents. Security rules and backup configuration are matter of course.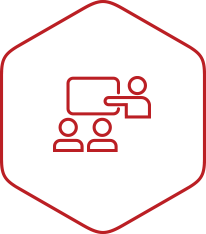 TAILOR-MADE TRAINING
Your employees needs to learn to use Microsoft 365 tools effectively. We identify and organize trainings in basic functionality, as well as specialized trainings for particular applications according to the needs of your teams. Our specialists are also able to train administrators for the Microsoft 365 or SharePoint Online environment.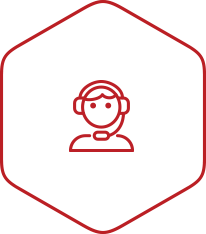 CUSTOMER CARE AND SECURITY
Client support for Microsoft 365 with our Service Level Agreement guarantees professional advice and consulting services. To increase security in the use of mobile devices, we set up advanced security services such as Intune or MDM - Mobile Device management.