Virtual DataCenter
GAMO Cloud vDC – virtual datacentre – is the Infrastructure-as-a-Service based on VMware technology with excellent 24x7 support. Our services provides transparent pricing policy, based on ordered computing resources.
GAMO Cloud vDC allows you to allocate the hardware resources into particular virtual servers according to your requirements, with the ability to change them online.
Through GAMO Cloud Portal you can individually manage hardware resources, virtual servers, storage, networking, as well as keep all invoices and financial transactions in one place.
Show configuration
Free demo
Why to decide for GAMO Cloud vDC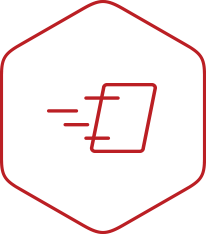 Rapid deployment
Significant shortening of the time required to prepare and deploy the required infrastructure compared to a on-premise server.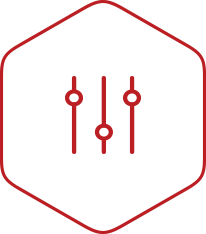 Computing resources flexibility
You can adjust the computing power resources on monthly basis, according to your current needs.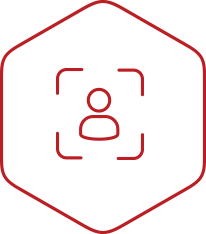 Individual approach
VPN, security or backup we prepare according to your individual requirements. You can rely on our system specialists, in case of any problem.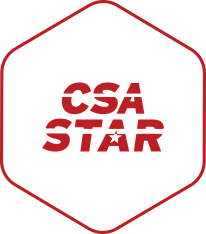 Guaranteed security
GAMO Cloud passed strict and independent evauation by accredited certification body. As first Slovak cloud provider achieved the CSA Star certification.
Choose from product offers
WE WILL ADVISE YOU WITH CHOOSING THE RIGHT CLOUD SOLUTIONS
CONTACT OUR CLOUD SPECIALIST TO ADVICE YOU
How are your references?
Cloud, as well as other IT solutions we provide for customers across various segments. Manufacturing, healthcare, Slovak companies or multi-national corporation branches in Slovakia. As the most important are Slovak Post, Transpetrol, Lenovo EMEA shared services centre. We are stable partner for large, and for small customers.
How do I known, that I am cloud-ready?
Each virtualized IT system meets the technical requirements for migration to the cloud. Migration of previously virtualized IT system is much faster and easier, and do not requires several operations breaks. Of course, it is possible to migrate to the cloud from non-virtualized IT infrastructure.
How do I know if your cloud is suitable for our company?
For each client we provide fully-fledged 14 days free trial period. Client can conveniently test the cloud environment for its specific purpose. At the same time, client can consult its questions with our consultants.
Could I use my own software licences in the cloud?
It is not generally possible, each software vendor sets specific licence policy. This is the reason; why we can our clients provide operating systems licences as a service. It allows them to use latest software versions without additional investments.
What is the real added value of cloud computing?
It allows you to transfer the responsibility for building and running the IT infrastructure to the cloud provider in a cost-effective manner. You can fully focus on the core of your business, which is crucial for your success.
Is it possible to run any application from cloud?
No, in general it is not possible. We provide for our clients consultations about this possibility. We have relevant experiences to advice, which part of IT infrastructure and applications is suitable to migrate to the cloud and which not.
Do I know exactly how much I will pay for services in GAMO Cloud?
Yes. Our price quotation are transparent and complex. You clearly known, what is the price of service provided by GAMO Cloud. We never charge any hidden charges to our clients. All payment and financial documents are available in the self-service portal.
Could be my virtual infrastructure overloaded?
Yes. All our client have a small computing power oversize, which can over bridge over this situation. In comparison with physical servers, the computing power of your virtual servers can be increased according to your requirements. When the overload situation occurs regularly, it is suitable to increase the computing power for a specific period, or as part of standard computing power settings.
Does our application run in the cloud as smooth and fast as on our own servers?
Yes. To verify this, we offer for all our clients possibility of testing the cloud for 14 days as a free service. During this testing period also shows the real need of computing resources. It is often lower, than at initial estimation.
Why do you think, that you can provide us higher availability of IT systems, as we can it now?
All of our systems are at least doubled, including the electricity power line and air condition. For example, by electricity power failure we can use alternative power source for more than 72 hours of operation.
Are the data backed up?
Based on your request, we provide 7-days automated backup of your data as a standard service. For example, in case of unintentional deletion we can recover the file without any problem.
How are my data protected against loss or abuse?
Security is based on technological, as well as on process base. Reached security level is much higher, than at ordinary company, which decide to protect the data by own built solution.