Tap System
---
TAP System® is a modern application that fully supports the process of knowledge testing. It uses a combination of PC work and the paper answer forms. It achieves high test processing speed while guaranteeing the authenticity of the processed results.
It is used for verification of knowledge in schools and in companies, in processing of questionnaires and opinion polls. The robustness of the solution allows you to use the application even for the entrance examinations for secondary or high schools. Every year the application is used to conduct admission procedures at several universities.
Besides paper answer forms, TAP System® can also handle their "electronic" form on hard drives or portable IT devices.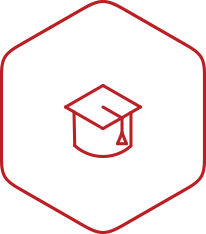 TAP System® fully supports the entire process of knowledge testing. It enables rapid and efficient testing of large numbers of persons without the need for IT.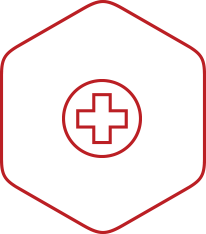 Patient satisfaction is an indicator of the quality of healthcare services. Automation of satisfaction surveys increases efficiency in surveys.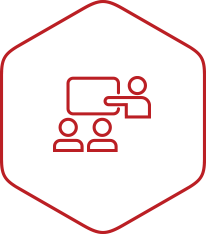 Testing employees' knowledge as a tool of personnel management. Replacement of manual evaluation, whose time consumption is directly proportional to the number of answer sheets to be processed.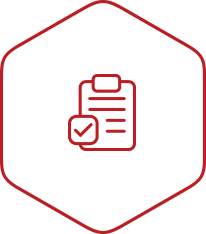 Wherever a questionnaire survey is conducted by means of answer sheets, the process of evaluation may be automatized.
Next advantages and features
Credibility and Reliability

Answer sheets may be designated or identified by a name or a bar code assigned to the tested person. Moreover, the system warns the operator in case of any ambiguity in the evaluation.

In addition to paper answer sheets it is also possible to use electronic sheets filled out on conventional notebooks or tablets. When completing the sheet it is not necessary to connect to the online server, thus it is possible to disable the Internet connection.

When using document scanners with a feeder, 100 sheets with 100 questions (each with four response options) were processed within 4 minutes and 20 seconds, representing the scanning and evaluation speed of a sheet in 2.6 seconds.

TAP System® can be implemented as a local or network version. Network version can share a database of questions and answers and manage user access to system features. Logging of user activity is self-evident.
Fields of TAP System® application vary - from an overview of a worker's knowledge in selected areas, through the verification of the results conducted by internal or external training courses, identifying the level of employee satisfaction or anonymous review of employees by their managers. All this without significant delays and unnecessary administrative burden. The system includes managerial reviews and analyses in form of detailed statistics.
The system supports addressed as well as anonymous forms of questionnaire processing. If preserving anonymity is required (for example, for school admission procedure) questionnaires may be identified with a bar code assigned to individual candidates. Barcodes are generated directly by the application.
Software solution TAP System® is certified with the latest Windows operating systems. Certification mark indicates the hardware and software with successfully tested compatibility with Windows 8. It is a guarantee of full compatibility with commonly used Microsoft operating systems, confirming the quality, reliability and technological level of our solution, its simple and trouble-free use.