What is GAMO Cloud
GAMO Cloud is a simple and effective way to provide a virtual data center with high performance and guaranteed availability for your business.
Instead of investing the money and long time to build a server, you can create the desired solution with a few mouse clicks and a pay for it by credit card. You do not have to worry about the security of your data. GAMO Cloud is built with the utmost emphasis on security in line with international standards and certifications.
Our solution offers
Computing resources are flexible as you need, thus you will pay only for used resources
Offers wide range of services – reliable and secure IT infrastructure – IaaS, or specialized platform services – database, cloud storage, VDI
Cloud computing services you can order, configure and manage fully online, without necessity to creating the support ticket.
Minimize investment costs for IT infrastructure
IT systems in the cloud are continuously monitored; current state and notifications are available via mobile application too.
IT administrators can focus on core business applications development, instead solving the routine tasks
Availability is guaranteed at 99,97%, incomparable higher than can be achieved by ordinary server room equippment
Protection from data-loss – all cloud servers are automatically backed up within the 7 days period.
"Cloud is clearly a way to utilize progressive information technologies while maintaining reasonable cost levels," said Dušan Gajdoš, managing director of the Bridgestone Group's strategic partner, A.R.S., spol. s r.o., which moves to the cloud after successful testing of the pilot operation.

Dušan Gajdoš

managing director, A.R.S., spol. s r.o.

"Our aim is to provide high quality services for retailers and shoppers, for which we need reliable and powerful servers. That's why we've chosen the most modern cloud technologies combined with high-speed network connectivity and advanced network security technologies. They provide us a high level of security and reliability."

Juraj Mikláš

founder of SAShE.sk

"The level of mobility, we have achieved through GAMO Cloud, helps us save time and speed up mutual communication between physicians at workplaces throughout Slovakia."

Stanislav Ondrejka

executive manager, Oftal, s.r.o.

"We manage and customize the user environment from one place, which is also appreciated by our employees who are so flexible and can work from anywhere. Using the graphical interface in the cloud architecture significantly reduces the investment requirements for CAD workstations."

Stanislava Antošková Pružinová

Head of finance and HR division, CEO Deputy

Due to the business scope of our company and the processes set up, in the company has been implemented a hybrid solution environment. It is a combination of a private cloud and Office 365 services, a corporate intranet and the use of analytical reports of teamwork. Design of the concept for Dynamics CRM and Dynamics Field is in development stage.

K-system, spol. s r.o.

manufacturer of blinds and shading techniques
Why to choose GAMO Cloud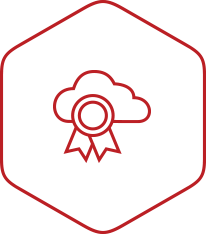 Most modern cloud in Slovakia
Most modern cloud in Slovakia
GAMO Cloud is the first DataCenter in Slovakia that uses the SDDC concept - Software Defined Data Centre. Latest VMware technologies allows us to 100% virtualize network and storage.
More info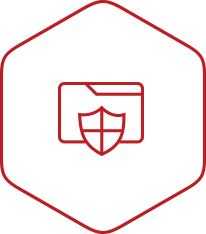 Security and Data Protection
Security and Data Protection
GAMO Cloud meets the strict information security and availability requirements, as well as TIA 942 Standards for Tier 3 reliability level. It is certified according to ISO 27001 and ISO 27018 – personal data protection in the cloud.
More info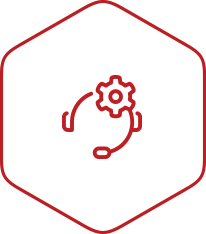 IT specialists and technical support accessibility
IT specialists and technical support accessibility
We are not corporation, for which you are a "small business" or "one of many". Every our customer has guaranteed access to an IT specialist with whom he can communicate in Slovak or English.
More info